Welcome to another Dear Christian ~ you who have read other posts I've written, and those of you who couldn't resist clicking on a title like Life as a (Christian) Stripper. However you got here, I hope you'll stay for the read.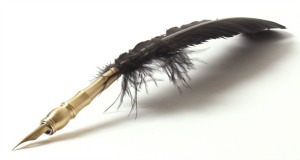 A couple of years ago when I told someone I'd had a similar post title in mind for a few years, and then what the content was really about, they replied, "Oh, a bait and switch," with a knowing nod. Not so sure it was a nod of approval, but what is sacred now needs a log on the fire.
I have held my tongue as the pen of a ready writer on many issues and written on some that left a deep impression.
With 'pick your battles' as a spiritual mantra (learned in the trenches) counterbalanced with endurance to run the race to which you have been called by God, I echo Hebrews: stop resisting life as a (Christian) stripper.
Socially Undistanced Ranks of Witnesses
Surrounded then as we are by these serried* ranks of witnesses,
let us strip off everything that hinders us, as well as the sin which dogs our feet,
and let us run the race that we have (been appointed) to run with patience,
our eyes fixed on Jesus the source and the goal of our faith.
Hebrews 12:1-2a (Phillips) (comment added)
Life as a (Christian) stripper could have been penned any time, but there's no time like the present considering the global state of being these days. You see, I am convinced the God of all knowledge and power isn't operating in dimwit mode over these days we are in. No, He is the Light that came into the world and He has never stopped illuminating it. We like it when it shines on what is good, just, beautiful, and praiseworthy. Not so much when it becomes an answer to prayer of those sincerely asking Him to "expose those things hidden in darkness." 1
We can hold our bowl of popcorn and 'enjoy the show' of others being stripped, but the writer to the Hebrews had a different audience in mind. We, us, and our clearly identify this as being about our life as a (Christian) stripper. In this time of pandemic and violence with its tempting inclination to be angry or shut down, we stand to be reminded, dear Christian, of the serried ranks of  'socially undistanced' witnesses who surround us unseen.
Standing close together like ranks of soldiers, they are both encouraging and counting on us to strip off everything that hinders; including the sin that trips us and muddies up not only our feet but our vocal attestations as well. They have already run their race, and one by one have been added to God's growing ranks. They cheer us on by faith.
Theirs is a vested interest in seeing us not give up, hindered by wounds and sin, or fainting at faith's finish line …
These were all commended for their faith, yet none of them received what had been promised,
since God had planned something better for us
so that only together with us would they be made perfect.2
Hebrews 11:39-40 (the last two verses before launching into Hebrews 12 above)
Naked and Not Ashamed
For he himself endured a cross and thought nothing of its shame because of the joy
he knew would follow his suffering; and he is now seated at the right hand of God's throne.
(interceding continually for us, by the way; with the cheering section of witnesses in fine form)
Hebrews 12:2b (comment added)
God's 'something better for us' was Jesus, in the flesh. The same Beloved Son who told us who believe to take up our cross and follow Him, endured a cross. Hanging naked and not ashamed, He endured suffering for the joy that would follow. Regardless of what the human race is embroiled in today, unless we are willing to embrace and live out life as a (Christian) stripper, ie. committed disciple of Christ Jesus, the answer to what produces joy? eludes us.
To strip off everything that hinders us means that we consciously make ongoing decisions to lay aside, cast off, lay down, or put away the arrows that pierce our heart and leave us wounded. I guarantee you no one, including the serried ranks of witnesses and especially Christ Jesus, lived a one-wound-life. He died taking into Himself the full measure of humanity's wounds, embracing forward to the day of our race to be run.
While a majority of the world is focused on a different descriptor of race, people around the globe and believers to whom I write find themselves faced with the 'new abnormal' daily barrage of being redefined. Not that it hasn't been occurring for centuries and dispensations, but it is serving God's already defined purpose even in this our day.
God alone redefines our thinking to who we really are as we lean into Him and stop resisting living life as a (Christian) stripper. No one else has redefining authority unless we grant it to them or believe them. And we do that every time we come into agreement with anything put upon us that is not rooted in God's eternal Truth, Christ Jesus himself. All else is fading fig-leafery.
God Only Knows
Think constantly of him enduring all that sinful men could say against him
and you will not lose your purpose or your courage.
Hebrews 12:3
I have often lingered in thought over the life of Jesus and the shame-based messages constantly leveled at him. If we were to cast votes on the result of original sin, my vote is two-fold: fear and shame, held in place by human pride.
A contemporary gospel duo, For King & Country, in a song entitled God Only Knows, penned these fitting lyrics:
God only knows what you've been through
God only knows what they say about you
God only knows the real you
But there's a kind of love that God only knows
God only knows where to find you
God only knows how to break through
God only knows the real you
There's a kind of love that God only knows
Before Jesus was ever nailed to the cross, He came to despise shame. Night after night on a deserted hillside, He sought to strip off the day's weights and snares set for Him and leave them with His Abba. He knew only God knew what He was going through. And the prize was His because He agreed with what God only knows. In a short while, Jesus would live the first day of His eternal life with us beyond the cross. That was the truth they both knew. We can know it too.
Jesus lived His life as the ultimate stripper of anything and everything that attempted to prevent Him fulfilling His purpose and reaching His goal. Because He did, we, dear Christian, can draw on the enabling grace, forgiveness, freedom, and power of God's Holy Spirit to run our appointed race, by faith, in this life as a (Christian) stripper.
~ Gracefully Free
*serried: (of rows of people or things) standing close together. "serried ranks of soldiers"
1 Daniel 2:22; I Corinthians 4:5
2 complete, finished, fulfilled, filled up to God's full measure
Photo Credit: Tirachard Kumtanom from Pexels │©2020  Nancy Bentz │Wellspring of Life