I've heard of lots of people cleaning out closets and clothes that no longer fit during this Coronavirus pandemic shutdown. Then there are those favorites you just cannot bring yourself to get rid of. Don't really care if you keep them under wraps? Pardon me, but your chip is showing.
Welcome to another Dear Christian ~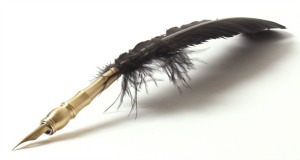 I am not a social-driven person by any stretch of the imagination. I see herd humanity when a pop singer with nearly 10 million followers 'like' her birthday dress. Multiply that when someone models their birthday suit.
Those who know me well may sigh and roll their eyes when I state one more time that social media memes lack a lot of substance for me. Tickle my funny bone and I'll re-share one that made me laugh. Or sometimes a well-stated word of wisdom; that too may get a replay on my social media feed. Once in a while I make the mistake, it seems, of re-sharing a post I find compelling or cause for pause to think. Others react. And then I do too with pardon me, but your chip is showing.
Chips – and eggs – of all flavors
For a length of time now, I have been immersed in study of our human spirit. My coaching website was redone over a year ago to reflect that focus. The creative volume of no two humans are alike, coupled with God's imprint in each one's design, is substance to my soul. I revel in the redemptive implications of that truth.
Growing up I liked nothing better than semi-sweet morsels in chocolate chip cookies. As an adult, I love dark chocolate with mint chocolate right up there. My husband on the other hand prefers milk chocolate. I have a friend who can only eat white chocolate and loves it. My dad liked his butterscotch. Chips of all flavors.
Preferred beverages run the same gamut. And, when I think about this topic of individual likes or dislikes, I recall Julia Roberts' character in Runaway Bride and the eggs scene –
Having earned the label 'runaway bride' after jilting several grooms at the altar, this time her prospective husband is determined to get beneath her flee the scene tendency. At one point in the film he tells her she has no idea what she likes. She has become a responsive puppet to what others like, including the way she takes her eggs. So, he challenges her to a taste test of eggs prepared a multitude of ways. Just so she can figure out for herself what she actually likes!
Sampling her way through the challenge plates lined up on the kitchen counter, she discovers what she does not care for, what's ok, and what she really does prefer when it comes to how she likes her eggs.
Though an older movie, watched long before I became engaged in what I am doing now, that scene struck me. It still does today because her suitor went extra relational distance with her in his effort to draw out the true her. Not for a pat on his back, but to present her with the gift of something for herself she didn't yet know of herself.
Chip upon Chip or Grace upon Grace
Meanwhile, none of us are shooting scenes in a movie called Life. No, this is real life with real people. Real relating poised to dole out chip upon chip or grace upon grace. What do you do when you find yourself in it again?
Extend extra grace when called for in a pardon me, but your chip is showing situation.
Lean into the conversation with something to contribute, choosing grace instead of chip upon chip.
Turn the other cheek – and eyeball – as you scroll on by.
Recognize an opportunity to leave it be and like Kenny Rogers, "know when to fold 'em".
Or, if none of those suit you, do you jump in the fray and pummel your fellow believer with your chips?
I realize God has designed ones to be exemplary debaters; that is an expression I believe is wired in by Him. It is to be celebrated and affirmed. But it is hard to celebrate, dear Christian, when what is one of God's defining characteristics of who we are for drawing ones to Him, is used to separate, divide, catalog, and peg others.
This goes on day after day in the Body of Christ. It is not just the news, fake or otherwise, that is causing division.
Social media, social culture, and social contracts have crept in around the edges of relationships. I observe like-minded people banding together and taking sides like kids on a playground. God forbid that your think-chip be wired by Him differently than their think-chip or vice versa. Unfortunately, some see this whole dilemma outside of God's purview. As Julia Roberts succinctly stated in another movie – "BIG mistake."
Which circles us right around to the relationship issue again. With the Lord himself.
Pardon Me, but His Grace is Showing
Dear Christian, if you are angry with God, true liberty is found in confessing it to Him. You certainly won't surprise Him with that news. His grace is sufficient, raging heart, to remove that big chip off your small shoulders.
You don't understand what He is or is not doing? (join the club) Ask Him! He's not socially distanced from you, dear Christian. No one else has the real answers you seek. (A huge influence in pardon me, your chip is showing).
Other people get to you because you think they don't get it, dear Christian? If God shows His grace and gives understanding to you, do you really think He doesn't possess enough to bestow on someone else? What a 'get it' for all of us because this is where our favorite chips can slip and show time and again.
Pardon me, dear Christian, but His grace is showing. There is not a chip in any lively stone founded on the Rock that God is unwilling or unable to resolve with you or with me. He's waiting for us.
On a bad day, you can see as far as your chip allows. On a clear day, you can see more of God's heart. May we all do ourselves and each other a favor and choose clear. We can make this our grace-day.
~ Gracefully Free
Photo Credit: Tirachard Kumtanom from Pexels │©2020  Nancy Bentz │Wellspring of Life