Dear Christian ~ Silver Platter God has been getting dull around the edges since I began writing Wellspring of Life nearly ten years ago. I can't tell you how often I've been tempted to write this post.
See, there's this thing about silver platters. You can shine them to a near-mirror finish with enough silver polish and a soft cloth. When done, they are gorgeous!
I know, because I recently spiffed up the round silver platter we received for a wedding gift over 43 years ago.
It sits upright on a display stand, gracing the top of our cherry buffet. I can guarantee it wasn't the first polishing and it won't be the last.
Because, dear Christian, the shine will dull and we like shiny, don't we?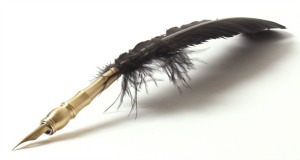 Silver Platter God came to me as a blog post title at a time I noticed a decided entitlement uptick among professing Christians, never mind society at large. Going through cancer treatment at the time, the thought of entitlement made me gag. No one could take my place; I had to go through it myself – not alone, but myself.
There was no silver platter laden with everything I wanted being lowered by God in heaven on golden chains in front of my nose. No 'I'm going to prove my love for you by giving you everything you want or think you need.'
I have a great imagination, but I learned the hard way that unless it is coupled with God's truth, my imagination lies, no matter how much silver polish I smear all over the situation.  My silver platter had to be scrubbed of sinful, dark, hidden, selfish details indulged – because what I had imagined bright and shiny absolutely was not.
For me personally, the Lord used the cancer He did not cause, to bring about the effect in me He was after.
It's why I react, dear Christian, when believers' imaginations border on reducing God to a bearer of silver platters. It's the difference between surviving while waiting for the silver platter cows to come home – or heaven – whichever comes first, and experiencing Christ's resurrection life flexing its muscles within, eventually evidenced without.
Silver Platters and Platitudes*
The minute you attach a platitude to it, you weaken the truth ~ ncb
The cows came home in a large herd the day I realized how I had trampled underfoot the Word, Christ himself. Twenty-plus years prior to the birth of Wellspring, I sat at a desk with a scripture flip calendar opened to:
Therefore, there is now no condemnation for those who are in Christ Jesus,
Romans 8:1
Well, I was in Christ Jesus. Alrighty then! There was no condemnation to be had for the sin I was engaging and the imaginings that, at some stages, consumed my thinking. I was a platitude train racing down a cliff-edge track.
The problem with attaching a platitude to Romans 8:1 is the propensity to stop at the comma and not continue all the way through verse 2:
because through Christ Jesus the law of the Spirit of life set me free from
the law of sin and death.
Splatitudes – Up in Smoke
I no longer live robed in shame, but I can remember the burning flames licking the edges of my silver platter. The day I saw the Christ I said I loved standing in those flames, was the day I knew my sin had nailed Him to the Cross. And, for the first time, I knew how deeply He loves me.
Holy Spirit has been setting me free through the law of the Spirit of life ever since. I know it is true that the one forgiven much, loves much.1 Where before, the law of sin and death governed me to the edge of the grave, His Spirit of life is mightily at work within me, re-establishing and rebuilding. How I perceive the Word speaking to me is a 180 from how I used to buff the sheen on my silver platter to please me. Now that thought makes me gag.
For those muttering to themselves, "she has a looooong way to go yet…" Yes, I know. But, holy smokes, I'd rather be wherever I am on this journey than still lying to myself about what a great Christian I was.
The question I was confronted with thirty-plus years ago applies deeper and higher today: how much do you love Me?
I'm still counting the ways as His relentless love flows throughout the reaches of this wellspring.
God of our Silver Platters
When I finally acknowledged and repented of my sin of making Him out to be a Silver Platter God – He went to work. I can honestly say the Lord has been the one putting the shine on the silver platter for many years now, not the other way around; with my cooperation and life participation, I must add. We've gone through many bottles of silver polish and gentle and tough buffs. Silver Platter God mentality has been crucified.
The law of sin and death, kept active through imaginings and actions born of my own sinful nature, had already been cut off and paid for by Christ on the Cross.
The day I awakened to life was the day I realized
He had been waiting to collect all I would give Him.
He is a patient God, but not a tame Lion.2 He is jealous for our love, but He will not compete with our sin. He has so much He longs to share with us – this side of heaven – but only as God of our silver platters, not an imaginary Silver Platter God.
For now, we can only see a dim and blurry picture of things, as when we stare into polished metal.
I realize that everything I know is only part of the big picture.
But one day, when Jesus arrives, we will see clearly, face-to-face.
In that day, I will fully know just as I have been wholly known by God.
But now faith, hope, and love remain; these three virtues must characterize our lives.
The greatest of these is love.
I Corinthians 13:12-13 – The Voice
~ Gracefully Free
*A platitude is a comment or statement, often (but not always) with a moral element, that has been used way too often to be interesting. Basically, it's an expression rendered dull and meaningless through overuse.
1 Luke 7:36-50    2 C.S. Lewis
Photo Credit: Tirachard Kumtanom from Pexels │©2020  Nancy Bentz │Wellspring of Life