In Christ, there is a timing to grieving.* When persuaded hearts grieve before the dawn, the sun of righteousness will rise with healing in its wings; the integrity of His Name depends on it. When it does, the stall doors open. The release is ours. And we will go out and leap again. That's where our integrity comes in. Hold that thought …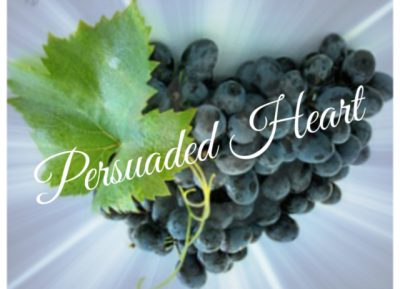 The Wedding Stall
Dawn arrived Monday, September 26 this year. Not just another day on the calendar, but Rosh Hashanah. Also known as the Jewish New Year, it is the first of the High Holy Days of Jewish observance. It also "happened" to begin the evening of September 25, our wedding anniversary. For many years, my husband and I have felt that our anniversary reflects more of the start of a new year for us than does January 1. This year confirmed it again.
Thank God for His perpetual dawn that keeps us and all His beloveds growing to the perfect day.1 We're not done.
It has been seven months since we two emerged from our one-year sabbatical. One could say we dragged our weary selves into the stall and kicked the door shut behind us. We simply had no more to give, while our revere of the Lord, His ways, His mind, His character was systematically being increased in the face of all that was not Him. Once on sabbatical, the needed rest for body and soul was opportune timing for Holy Spirit to work overtime.
That year was both wonderful and not. We received deeply from the Lord, which was sweet balm. But we noticed something happening, and that was a growing sense of inner tears. Not whiny butt, self-pity stuff, but deep emotion that was wending its way like a river beneath everyday life. And that, even as this wellspring was refilling.
The Wedding Counselor
In April, after the official end of our sabbatical, we attended a wedding reception a-swarm with counselors. We were counselors going to celebrate the marriage of a counselor, who worked alongside another counselor in attendance, and finally, the counselor I spent an intensive week with ten years ago. Bless his heart, it was good to see and talk with him. Not as counselor-client, but as comrades in Christ that journeyed together in deep places.
Joy flooded his face as he shared that he had recently re-incorporated into his life something he loved. This, after some friendly catch-up, our sabbatical year, and asking about his work schedule nearly forty years of counseling later. Then he said something that has niggled at me these six months since. "I finally realized I've been grieving."
Grieving Before the Dawn
Last month, September grew increasingly fraught with details and delays, issues proactively taken care of found to be unresolved, waiting and waiting some more. Disturbances in the atmosphere and my own dark thoughts of being done with life already. Surprising in their intensity since I am all about life and the Life Giver. Health concerns of major proportions among family and friends; thinking about ones and finding out later stuff was up.
All intertwined with glorious September weather, celebrating good things, and…the river of tears inside.
I began to check the counselor-trained mental boxes:
First, what was my stuff and continued practicing what I write-preach of God's heart and ours
What was burden-bearing for others
What did not belong to me and needed to be rebuked and sent back to where it came from
What was deeply felt by me but not mine to step into
What is mine that the Lord has called me to learn of Him, live for, and walk in (at times sowed with tears)
Sometime during the month, what had been niggling smacked me upside the head. I had long been grieving. My husband had long been grieving. We had grieved ourselves; we had grieved with others for two decades. Then, sabbatical. Family-focused, and not in envy-ridden ways ones might perceive. Earthly family, God's family, families of nations. Sons and daughters of God. Christ's bride. And Holy Spirit was there baptizing us with Himself and His flaming love.2,3 It was this we carried forward with us as we set sabbatical behind and moved into a new season.
That September increased in dark intensity amid His holy Presence only magnified the distinction between the dark and the light; death and life; cursing and blessing; the genuine and the counterfeit. We went to bed the 25th and sometime in the wee hours, I told the Lord I could not continue any longer with this oppressive weight. Internally I began to sing in worship to Him, to which He responded a few minutes later in that marked way I know of Him. I fell asleep and woke to Monday morning.
'Til death do we part, or dawn. Dawn would be good.
Don't discount me, please, as being flippant. The pull of thoughts of death was so strong, it was alarming. Yet, I know and have recounted time and again the Lord's faithful protection over our lives every time death lurked.
James 4:7 says, "Resist the devil, and he will flee from you." If you're really going to walk with Christ, the light of life, you're going to see more the way things really are from His vision. Even the darkness is as light to Him.4 The enemy loves the shadows but hates the dawn. If he can't prevent the sunrise, he'll do everything in his power to defile and oppress the day. My cry to the Lord this time was release from these dark thoughts that were not mine.
He answered, and swiftly. Monday morning September 26 dawned. It was like a switch was thrown in the heavenlies. We resumed the follow-ups, lengthy and delayed; even one with the IRS the past 18 months. If patience is a virtue (it is), perseverance is part of our integrity if we would see resolution and leaping like calves.
One outstanding issue after another fell beneath our feet as we entered and continued the week. We had not given up or 'stayed in bed', even as one wave after another rolled in with pressure from every conceivable side. We took care of our responsibilities, only to find increased pushback. Well, there comes a point, folks. Having done all, stand means a lot of endurance with encouragement, and perseverance with trust in our Morningstar. His mercy is new every morning for each new day. *And then there's that which comes swift and freeing to enable our moving forward when persuaded hearts grieve before the dawn. Release to Him brings release from Him.
And the path of the righteous [is] as a shining light, 
Going and brightening till the day is established, 
Proverbs 4:18 (Literal)

~ Gracefully Free
1 Proverbs 4:18 2,3 Luke 3:16, Song of Songs 8:6 4 Psalm 139:12