Dear Christian ~ welcome to The Genuine and The Counterfeit.
This has been an interesting season, especially the past many weeks. One challenge after another has met me nose to nose and in the news, all while hawking the counterfeit in place of the genuine. With faux everything a cultural immersion these days, I see a ripping off afoot. The spirit of the evil one is active, intent on his mission and resume – K.S.D.
Kill. Steal. Destroy. It's how you can recognize satan's fingerprints.1
With all the redefining these days of what is good and what is bad, what is real and what is not, I was inspired to pull the post title The Genuine and The Counterfeit out of my sticky note filing system. Time for another word, dear Christian. I offer it out of love for the Spirit of Truth, who is the Holy Spirit. His voice won't be silenced.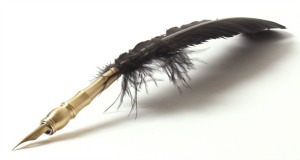 The Gospels are full of Jesus' teachings while He lived on planet Earth. Seriously, no one else can teach like He did or still does, since He's the one who knows what He made and how.2 In Matthew 12, the Pharisees (the externally religious but full of death inside) were at it again. Intent on their mission to discredit Jesus (which just slays me, but I digress), He met them in their own verbal shenanigans. By verse 33, He essentially said, "look at the fruit." He went on to give a simple botany lesson, profound in its meaning and application, then and now:
"Make a tree good and its fruit will be good,
or make a tree bad and its fruit will be bad,
for a tree is recognized by its fruit." 3
How To Catch a Rip-off
Even when it comes down to catching a rip-off, we can turn to a natural example of a spiritual principle.
Mention the genuine and the counterfeit, and thoughts of money – paper bills to be precise – float forward. In times past, bank tellers were trained how to distinguish the genuine bills from the counterfeit ones by a simple technique:
Become so acquainted with the features, markers, and touch of a genuine bill,
that the counterfeit reveals itself by examining those same indicators.
Over time as the ripper-offers have grown more sophisticated in copying the genuine, we've all had to up our game to stay in it. However, the principle behind distinguishing the genuine from the counterfeit remains:
You don't learn what is genuine and know the real by studying the counterfeit.
You recognize what is counterfeit by studying the genuine, thereby knowing what is real.
And this, dear Christian, is where many in the Body of Christ – and without – are getting hung up and ripped off.
Faux Truth is Birthed in Fear
There is a tendency, which frustrates and grieves me to no end, to look at everything BUT the genuine! As a result, many fall prey to faux truth – an outcome of the Enemy's kill, steal, destroy mission. It frustrates because that tendency can have the strength of a brick wall and grieves the one who has lived fearful. Fear was my greatest nemesis; no surprise, since fear was learned clear back in the Garden. Ah, but perfect love casts out fear. Since God is love, it is possible, dear Christian, to live no longer consumed by fear, but by His love.
There is no fear in love. But perfect love drives out fear, because fear has to do with punishment.
The one who fears is not made perfect in love. ~ I John 4:18
To my recollection as I began writing this post, I've visited this issue of the genuine and the counterfeit at other times in the past. Once in Royalty Realm – The Real and again in Vineyard Days – Under His Shadow, Part 2. Each writing shares in different word pictures the essence of Him who defines Genuine. He possesses no counterfeit.
This I have come to experientially know – the heart remembers what has been emblazoned on it by the Spirit of Truth. But we must know the Truth or there is no setting free. Holy Spirit, the Spirit of Truth, does not deal in faux truth. He is the Genuine. To accept momentary soul comfort offered by the counterfeit leads to the perfect set-up by the Deceiver for our being ripped off. Exactly what is he trying to rip off, you ask?
Intimacy of relationship with God as He is, not as we have fearfully made Him out to be.
Godly Fear, the Essence of Awe
Some in Christ's body of believers have been overcome by an unhealthy fear of God Himself. Proverbs 9:10 states that "The fear of the Lord is the beginning of wisdom…" A morally reverent fear of Him is where we all begin if we would become wise, knowledgeable, and full of understanding of the genuine and the counterfeit.
He is God; we His children. He is mighty and tender; powerful and careful; magnificent and humble; faithful and true; wise and cunning; righteous and forgiving; full of grace and mercy; ardent in His covenant of love for us. Godly fear, an awe of who He is, draws forth worship not only from our mind but from our heart.
Why do we desire and run after the counterfeit when the genuine is present in our midst?
Do Not Let Fear Rule
So many admonitions, indeed, God-given commands, are entertained in heart and mind as mere suggestions. To the believer, scripture time and again unequivocally states, "Do not fear." To let fear rule leads to faux truth.
Make the decision to study the genuine and the counterfeit will be revealed for what it is as you look to the Lord, not at everything but.
Become so acquainted, dear Christian, with Love's features, markers, and touch that fear gives way to that which you know that you know is real. Over time, you become unshakable. Not in your own convictions, but in the genuineness of your God.
~ Gracefully Free
1 John 10:10 │2 John 1:1-3 │3 Matthew 12:33 NIV84 – what is fed, fertilized, and soaked up by the roots produces fruit in kind
Photo Credit: Tirachard Kumtanom from Pexels │©2019  Nancy Bentz │Wellspring of Life