As continuing moderator of the Her Journey category on the Ishshah's Story blog, my monthly contributing post deals with a variety of topics, most of which are culled from personal life experience.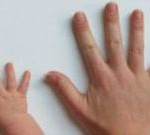 One thing I know, though. No matter how diverse are the individual lives of our readers of the blog, and women in particular, there are some common denominators  that run like a thread through our stories.
October's post is for the ishshahs  (though I think that mothers and sons could somewhat relate too since we all began in the womb). Our heavenly Father's heart is inclusive whether mother or daughter. Each of our stories begin and end with Him.
I invite you to take a few moments and with a simple click hop over to Ishshah's Story for this month's article about Mothers and Daughters.
A brief excerpt follows, the rest of the story a title click away.
In the family tree, there is no relationship quite like that of mother and daughter.
As ishshahs, we are not all a mother, but we are all someone's daughter.
With love and blessing from a daughter's and a mother's heart ~ Nancy