Legitimacy lies are arrows of the Accuser, their poison tips designed to penetrate one's soul. If left intact, they permeate the ground of our life and who God designed us to be. There is a toxicity to these poison arrows. The human spirit – our own and the spirit of others – becomes the dumping ground of human emotions. Legitimacy lies – often referred to as limiting beliefs – are, at their core, designed to disservice our design.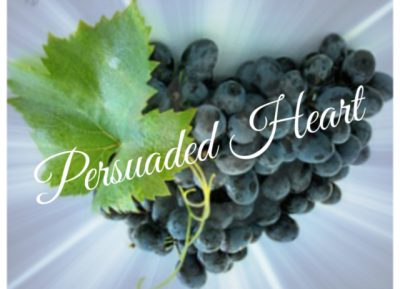 This is a topic of universal proportions, I know. Which is why I wrote embracing your design for redemptive living as the redemptive gifts keynote article. Our design is the stage for Holy Spirit's effectual activity as the Spirit of Truth that He is.
The soul has learned to wrestle hard and long for legitimacy, underestimating and at times neglecting the deeper spiritual effect on our human spirit. We can identify, label, and form a scaffolding of understanding in our mind. Yet, what has been written on our heart persuades what we have decided to believe: holy truth or legitimacy lies.
True, we can build more quickly from the soul. Jesus differentiated two types of hearers, two types of builders:
"Therefore everyone who hears these words of mine and puts them into practice is like a wise man who built his house on the rock. The rain came down, the streams rose, and the winds blew and beat against that house; yet it did not fall, because it had its foundation on the rock. But everyone who hears these words of mine and does not put them into practice is like a foolish man who built his house on sand. The rain came down, the streams rose, and the winds blew and beat against that house, and it fell with a great crash." Matthew 7:24-27 *
Challenges and storms, trials and tribulations will come. What makes reality's difference is the act of putting 'these words of His' into practice. As we do, our human spirit is nurtured with more secure attachment to the True Vine. And we find ourselves building this life we have on the solid foundation of our Rock, Christ Jesus.
There is no doubt that it takes longer to tend, nurture, strengthen, build, and develop the portions of our spirit. However, for every argument, comfort excuse, and dark imagining the soul tosses up, our spirit has a strong Ally in the Person of the Holy Spirit.
Designed to Disservice Our Design
When my husband and I embarked on our yearlong sabbatical, we did not know the extent Holy Spirit had planned to use our availability for His classroom.
His personalized lessons ensued. He covered interactions with clients to family relationships, fellow believers and social issues, and global concerns framed in battles in heavenly realms. Each class in session had a common denominator that ultimately crystallized: legitimacy lies – designed to disservice our design.
Friends, our ancient adversary still sits in the role of The Accuser because what has worked for eons still works to his benefit. He is a skilled and experienced enemy, having put 'his own word' of legitimacy lies into constant practice. From the beginning of recorded time, the soul of humanity has been fattened on his steady diet of the knowledge of good and evil. There is not a person alive past or present, who has not had their mental thought processes, will, and emotions influenced by his dark power. Even after one has come to believing faith in Christ.
Thankfully, and most importantly, that is precisely why Jesus came from Glory to earth to live among fleshly humanity in the same jar of clay we inhabit. More than an influencer, He came to give His very life that we might have access to eternal life through His death, redemption, and resurrection. Eternal life will be a fulfilled hope.
But what about life in the here and now?
That, my friend, is where my fire burns hot. How many of our 'lunches' are you and I willing to let the enemy eat, day after day, season after season? All because his legitimacy lies have been spread like manure across the land of our lives. Remember, if left intact, the lies penetrate. And they affect.
This life can resemble a battle with hits, losses, and seeming few victories. Or you may view it through a narrow lens that attempts to shut out all that is unpleasant. In God's perspective, our true legitimacy stems from neither.
We have one Advocate and only He can take what the enemy devises against us and turn it back on his own head.
He told us in scripture exactly how that happens:
Jesus was saying to those Jews who had believed Him, "If you continue in My word, then you are truly disciples of Mine; and you will know the truth and the truth will make you free."

John 8:32
Today, if we believe Him and continue in His word, His Spirit of Truth is the antidote to our every legitimacy lie. Pray with me, if you will –
Heavenly Father, 
My life has been given to me from out of Your heart of Love,
imprinted with your purpose and plan that spans the days of my life and generations.
But these legitimacy lies – how they have wreaked havoc in my life and relationships. 
Give me, I pray, Your strength, courage, faith, and hope 
to examine, confess, repent, and release to You the legitimacy lies 
that have held captive my heart, mind, soul, and body.
As I meet with You, give me Your word of truth 
that I may trust You in increasing measure 
with all of who I am so that I may walk out my life as your beloved set free. 
In Christ's Name, I pray. Amen.

~ Gracefully Free
*following chapters 5, 6, & 7
©2022 Nancy C. Bentz – Author's permission granted to forward this devotional piece in its entirety, including this copyright line. For more devotionals, to leave a comment, or to subscribe to this blog, visit Wellspring of Life