Dear Readers ~ It's a pleasure to announce the launch of my new life coaching website!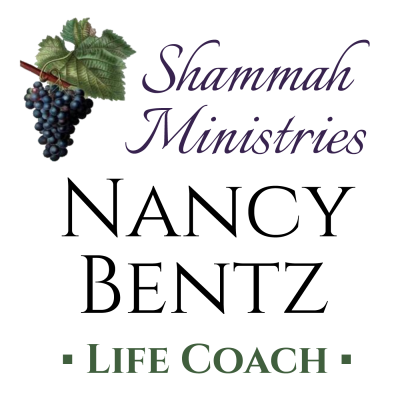 I have been busier than a one-armed wallpaper hanger with not one but two website designs and content writing these past two months.
You are warmly invited to click on over to www.nancybentz.com to check out what else is new and available through Shammah Ministries –  including life coaching, life mapping, and plenty of coaching niches with ongoing related blog posts for your reading and interest. (More categories are yet to be populated with posts so stay tuned!)
On the new coaching site, take a moment to Subscribe so you don't miss out on frequently refreshed coaching posts.
Share the new website with family, friends, and acquaintances who may be looking for what we offer.
And don't forget that I would love to hear from you! You can connect with me through my Contact email form or give me a call.
Grab my life coaching button in the sidebar to feature on your website if you like what you read. I appreciate the support!
There is lots more to come – both on the new coaching website and right here at Shammahs Field and Wellspring of Life. Thanks for sharing life in God's 'field' with us. All of it is for His glory as He calls us to be His light-bearers in the world!
~ Nancy