Dear Christian ~ have you heard there's an APB out on the seven dwarfs of humanity? It's kind of like those social media alerts that circulate up to five years after the fact. Unfortunately, these seven simply refuse to become an 'after the fact.' Still, God has a remedy.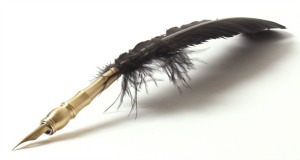 The seven dwarfs of humanity are easy enough to recognize, but just to be sure we do – their descriptions follow:
Judgey – likes the swirl effect of flowing robes; carries a gavel since they can't afford expensive accoutrements
Blamey – smells like they took a bath in Eau d' Fault; can shift personal responsibility elsewhere faster than a speeding bullet; whenever Blamey throws a party, Judgey swirls in as guest of honor
Gripey – distinguished by their running commentary of all that doesn't sit well; sometimes found in the company of Blamey, but can function alone quite well; muttering serves as secondary form of communication
Avoidy – usually found trotting down rabbit trails and beating around bushes; deft at playing deaf
Hidey – 'go to' wardrobe is fig leaves with a camouflage motif; does not realize they can still be seen
Guilty – twin to Hidey; wears handcuffs for bracelets, carries key around neck but doesn't use it; slinks a lot
– and, last but not least,
Inserty – exudes confidence and no fear at placing themselves where even angels fear to tread; can often be located on train tracks, attempting to stop the inevitable; in lesser situations, often fills the role of butt-ler
High Alert or Low-grade Nuisance?
Dear Christian ~ if I were a bettin' woman, I figure there's a full house here for just about anyone reading this. We've either been there done that, or are still doing it.
Personal social media alert: I still wrestle Gripey regularly, and have gone to the mat (too many times to count)  to get to the root of the others, and more. It takes discipline. This isn't an exhaustive list, but it is a telling one.
As these came to me, I saw a pattern in the seven:
The first three – Judgey, Blamey, and Gripey – have a tendency to put people on high alert, pushing buttons like a three-year-old in a 20-floor elevator. This trio's motto is where there's smoke, there's fire. Except they just keep throwing more fuel on the flames until someone calls for an evacuation: time-out or walk-out.
The next three – Avoidy, Hidey, and Guilty – often opt for low-grade nuisance. These are the ones who want to go nowhere near the first three and will avoid the burning building as if their life depended on it. Even if something of value is in there to be rescued. What they don't want to admit is that they may have been the ones playing with the matches.
Tiebreaker
Inasmuch as Inserty is bold and courageous (even if in their own mind), I think of all the seven dwarfs of humanity, there is an inherent strength in this one.
Most definitely, Inserty needs to undergo redemptive shaping and re-direction; but if accomplished, this seventh dwarf of humanity can serve as the tiebreaker aka bondage breaker to the other six. How?
Jesus modeled it for us, dear Christian. He was the ultimate redemptive version of Inserty:
He confronted Judgey and told them to put down the gavel, ie. drop the rocks and sheath the sword
Whenever Blamey wafted in, he cleared the atmosphere by rightly dividing the word of truth
Gripey was told to put a cork in it and try gratitude; then Jesus headed for the hills for some quiet
with dear Avoidy, He knew how to open deaf ears by speaking the truth and nothing but the truth
No one could Hidey from Him since the days of Eden; instead of hide n' seek, He practiced find n' invite
And with Guilty, Jesus was the highest form of redemptive Inserty ever. He still holds the freeing keys.
Impersonation or Transformation
I'm a firm believer that for every non-redemptive side of the seven dwarfs of humanity, there is the opposite spirit of Christ through whom they may be transformed into giants of faith.
While we are busy impersonating any of the seven at any given time (which usually leaves us feeling sucky), the Word reminds us, dear Christian, that transformation comes by the renewing of our mind.1
We cannot afford in this day to be Avoidy or Hidey from the Word of God. Don't get stuck in feeling Guilty, and please don't indulge Judgey, Blamey, or Gripey. Instead, Inserty yourself in the pages of your Bible and ask Holy Spirit to unlock the transforming treasures within.
Hi-Ho ♥
~ Gracefully Free
1 Romans 12:1-2
Photo Credit: Tirachard Kumtanom from Pexels
©2019  Nancy Bentz │Wellspring of Life