Dreams full of spiritual meaning are not easily forgotten. Sometimes they are meant to be shared. Such is the case with sitting in mud puddles and propping up babies.
Welcome back to another letter, dear Christian.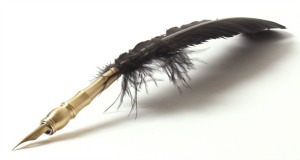 Sitting in Mud Puddles
It was now years ago, but I have never forgotten the dream I had of the girl in the white dress. It came at a significant point in my own Christian journey when shame and blame threatened to consume me. In the still of the night with my conscious mind moved out of the way, the Lord used time and opportunity to deliver the following message –
A young girl, she was about nine years old and dressed in what appeared to be a pure white Easter dress. White socks and shiny white patent leather shoes completed her ensemble. A beautiful young girl. And there she sat in the midst of a large mud puddle, with splotches of mud defiling her favorite  white dress.
As presentably lovely as she looked, there was a sadness to her countenance, for the white dress she had donned was no longer 'perfect'. In fact, she condemned it as 'ruined'. In its now muddied imperfection, it had become an inner picture with which she would long identify. Acceptance and Compensation, neither of which had the power to bring the internal peace she longed for, became her closest companions. Resentment, flares of anger, resistance to what she didn't want to look at … the attitudes abounded. If she let go the pain, it would be letting go of her life, she reasoned. What would be left to her then?
Try as she might to see white, dear Christian, there was mud in her eye: a constant smudging of the line between what her mind told her was true – that she was the beloved of Jesus Christ, dressed in His righteousness; and the legitimacy lies her heart believed. As a result, she not only stayed 'seated in the mud puddle' while growing up and going about her life, she learned to fling mud at others walking by.
Some dreams are deeply personal; some are in nature for the population. This dream covered both. Many times in the years since, I've been reminded of it as I have watched or listened to others, or had occasion to live life alongside and among others.
The pertinent principle – the takeaway, if you will – was the understanding from the position of observer in the dream, that the little girl could get up and walk out of the mud puddle at any time. Instead, she was held by invisible forces of fear and apathy taking turns, not realizing that some of those walking by were in the right place at the right time to assist her. Cleansing with the water of the Word and the launderer's whitening soap of the Holy Spirit were readily available for the asking, for the taking.
Blessed are those who give to others. To give unreservedly, blessed are those who first receive.
Propping Up Babies
The next dream 25 years ago or more was that of a German friend with an intercessor's heart.
The scene was a local church (pick one, as this is not indicative of a single congregation).
Several adult-sized chairs were lined up. Seated on the chairs were babies that kept falling over. Like the hustle of activity while the music plays in a game of musical chairs, the activity in the dream was that of continually propping up babies.
As she watched, the sad and concerned realization came that the babies being set in these too-big chairs were ones that others were placing in positions of leadership. In the spirit, the intercessors were kept busy prayerfully propping up babies. It played out in the natural as time and again the immature leadership had not yet developed to the point of being equipped and prepared to lead those who were looking to them to model and guide life as a believing Christian.
There are different perspectives one could glean from this particular dream; as I recalled both dreams in short order in the midst of present-day realities, I strongly sensed they are connected. Even more as the Lord is drawing forward ones who in sincerity are determining this isn't working.
They are ones who have grown tired of sitting in mud puddles and long for the reality of grace in this life. They are ones in leadership who are screwing up their courage and laying down their pride in order to be healed, grown, and set free to pursue and respond to God on His terms, not others' expectations.
First the Natural, Then the Spiritual
If there is a physical body, there is also a spiritual body. 45 For it is written:
The first man, Adam, became a living soul.[a] The last Adam[b] became the life-giving Spirit.
46 However, the spiritual didn't come first. The natural precedes the spiritual.
I Corinthians 15:44b-46 (Voice)
Dear Christian, sitting in mud puddles and propping up babies is part and parcel of our life in the flesh. But it is only half the equation. The first half, the natural half; the first part that precedes the better part.
As the footnote below states so well, Jesus Christ ended Adam's race and began a new species of humans who are indwelt by the Holy Spirit and carry the life of Christ within them.
Sitting in mud puddles and Propping up babies
Jesus will sit in the mud with you. However, one day He will ask you to stand up on your own feet and walk out of the mud puddle with Him in order that the better part may take its rightful redeemed place.
He'll prop up baby leaders for a time – and use intercessory prayers from hearts that care – to do so, because He knows we grow incrementally. However, called-to-be leaders must come to know that too.
From living soul to life-giving Spirit. You were not designed to remain sitting in mud puddles, dear Christian.You were created to carry the life of Christ, but He did not remain baby Jesus.
He loves you with His entire life for your entire life. From mud puddle to adult-sized chair that fits.
~ Gracefully Free
Footnotes:
a. 1 Corinthians 15:45 See Gen. 2:7
b. 1 Corinthians 15:45 The last Adam is Jesus Christ. As the last Adam, he ended Adam's race and began a new species of humans who are indwelt by the Holy Spirit and carry the life of Christ within them.
Photo Credit: Tirachard Kumtanom from Pexels
©2019  Nancy Bentz │Wellspring of Life