While Otherwise Occupied was inspired in a flash of insight. A mental picture, really, that appeared like a two-frame photograph.
We all know the saying 'a picture is worth a thousand words.' Well, grab your teacup or coffee mug, Dear Christian. I can't share the picture without the words. I pray it elicits wisdom, conviction, and hope.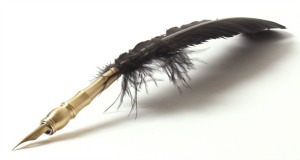 As November arrived on the scene, the following two-frame picture appeared in my mind's eye.
The First Frame
A huge crowd of Christians huddled in one large mass over in the right frame of the scene. The enormous group was engrossed in something that was the subject of the moment. It doesn't matter what it was, that wasn't the point. They were in view a short distance away while still in the immediate vicinity.
Then my mind's eye panned to the left as frame two was revealed. I found it more than interesting. Telling is a good word to describe what I saw and felt as the two frames came together.
The Second Frame
In contrast to the first, the second was up close and in living mode; like a video, not a snapshot.
I saw Jesus, with a much smaller group gathered around Him. Life radiated in all directions. While otherwise occupied with the then-current what, the huge group en masse was oblivious to what was happening behind their huddled-together backs. Their presence and attention were captured by some human-generated interest.
Meanwhile, Jesus was talking with individuals, moving about, touching, healing. Especially healing – broken hearts and needy bodies. I was instinctively aware He was quietly performing personal miracles; His life-giving touch itself being the miracle. He was actively conducting the Father's business in the lives of those who had left the fascination of the crowd and come to surround Him one by one. I was reminded of the Shulamite's response as she 'came away' with the Beloved from out of the crowd of the daughters of Jerusalem in the Song of Songs (as related in Vineyard Days).
The Flash
With striking clarity, I noted that each one – loved and longed for by Jesus – chose distance or His nearness. There was no mistaking the body language in relation to Him.
The present majority was taken captive by distraction as opposed to being captivated by Him. Many caved to the fear of missing out; not realizing, while otherwise occupied, the healing and adding to that Jesus was engaged in behind their backs. Others were staunch in their 'work for the kingdom' – unwittingly minus the King.
The Glaring Truth
As a result, I was saddened, dear Christian, by how strong the lies that bind our significance to the crowd's words and ways, inevitably informing choices and decisions we make. It is only when we tire of the stress and chaos that the crowd continually introduces, that we finally look for a place to rest while we learn a new way to live. It's humbling to realize how near He was the whole time.
A prophetic picture
I believe both frames comprise a prophetic picture of the current state of the body of Christ.
Turned backs served as doors, walls, and guardians from the One they professed. Individuals may not have had literal "Keep Out" signs taped on their backsides, but the crowd-induced ignoring of Him had devolved to unawareness of what was really taking place.
There was little want for His presence as they filled their felt needs with crumbs from the crowd. The ones who slipped out of the throng, the pack, or the tribe and came near to Jesus were the recipients of His healing touch and words brimming with what felt strangely like life.
As the picture came into dual focus, the unspoken question was: "In which group are you found?"
In Lieu of Conclusions
Dear Christian, I know how easy it is to jump to conclusions, so let me discourage your playing Captain Obvious, because there are two sides to this prophetic picture –
as the picture came, I was aware of the essential truth of one's real, not just stated, relation to Jesus
and, with anything I write, I ask and rely upon Holy Spirit to use it to speak what He will to His beloveds
So then …
… allow me to debunk a few tempting conclusions. Unless of course, Holy Spirit pins the tail on the donkey or speaks to the elephant in the room as to how it's affecting your relationship with Christ:
The group on the 'right' side did not and does not constitute a political leaning, the Republicans, the Christians who are 'right' (as opposed to 'wrong'), or any other such labeling one may feel inspired to slap on it. Please direct your discerning toward your own heart.
Conversely, the 'left' side with Jesus in the two-frame picture does not point to other political leanings, fools for Jesus (though at some point we may be regarded as such, even within our Christian ranks), nor does it by osmosis place you in that frame if you are a spiritual wannabe. There is a difference between thinking you are with Jesus and knowing you are. It is a real, solid, knowing that you know. His Spirit bears witness to your spirit that you are His. If you are, myriad points of resistance crumble by His grace.
I don't advocate buying a one-person island in the middle of nowhere if you win the lottery. As I wrote in another post, we are wounded (and I would add, wearied) in relationships; we are healed and restored in relationships. Note that the left frame did not contain Jesus only, but a diverse group of individuals who had one by one reached a similar conclusion. They needed more than the crowd offered. Every day there are believers who decide to wave the white flag of surrender to Jesus over the machination of the crowd, for there is literally no end to it. A day comes when less of the crowd leads to more of Christ.
While otherwise occupied
with Christ, dear Christian, nothing you surrender compares to what you gain. And I guarantee, He will out-fascinate the crowd. Every. Time.
~ Gracefully Free
Photo Credit: Tirachard Kumtanom from Pexels │©2019  Nancy Bentz │Wellspring of Life