Dear Christian ~ How I've longed to write to you again of things lofty and glorious. And I have, in other writings. But here, where 'Christian' takes on meaning of personal proportions, I want to talk about fifty shades of greyce.
To be clear, we all know how to spell g-r-a-c-e. It is how we interpret it in our personal lives that the nuances abound like so many shades of grey.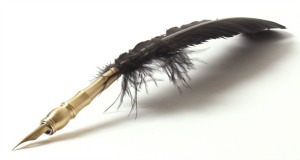 Fifty Shades of Greyce
This would be an extremely long post if I enumerated fifty different ways, dear Christian, that we grey grace to our liking. Lucky for you…oh, wait. We Christians don't use the word lucky, do we? You are blessed I am only going to pick a few. (I hope you can appreciate satire; but I pray you appreciate truth more).
Following is a trio of fifty shades of greyce. Plenty to see here, folks. They are familiar paint chips.
Greasy Grace
Greasy (rhymes with easy, peasy, and breezy) Grace is, in my opinion, a root cause of Christians' complacency. It's not just a church thing. It is a human thing. Old-time religion preaching of hell fire and damnation does not win any grace awards. Let's admit it, shall we? People today do not like to be told they are going to hell, even if they are headed that direction. Human nature stiffens its neck. And the preacher wonders how they will pay the bills.
There is a beauty to the truth of God's grace that draws us on in love. Rather than showcase that life-saving truth on the way to His throne of grace, it seems many have swung the pendulum far to the other end. Greasy Grace was found to be more palatable (and bill-payable) if love, mercy, and justice toward others were the preaching topics. Just don't get personal and go to meddlin', then everything will be all right (while what's all wrong remains so).
What happened to confession and repentance from sin (hidden or obvious), dead works without faith, and falling in love with Jesus who gave His life to keep us from going to hell? Damnation or Greasy Grace. Both need Christ. And He is very personal. Greased up silver platters don't impress Him. His grace is freely given. How then do we value it?
"But this is who I am" Grace
Because of who I am is why I am passionate about you knowing who you am, dear Christian. I remember asking the Lord years ago to make me (cause me to) become what my name means – grace. I prayed that earnest request at a time in my life when I realized I did not like me and was woefully in need of grace. He likes those kinds of prayers.
It is a 'woke' moment for anyone willing to acknowledge that God's grace is a balanced grace. Only He can be the fulcrum that equalizes "I love you and extend My grace to you just as you are" with "Let the transformation begin".
I'm sure there were days He smacked His forehead against my brick walls. But his love, mercy, and grace do prevail, unless we're determined to remain hard-headed and rubber hearted. Who you really am awaits discovery with Him.
Cheap Grace
If there is one argument (ie. excuse) that regularly makes the rounds, it's this one: If grace is free, then it's free. Followed by, "Therefore, I don't have to pay anything. I owe nothing. It's mine and I can continue on my way."
Another variation of cheap grace sounds like, "It's all under the blood." A religious cop-out for not owning one's 'stuff' for which God's beautiful gift of grace exists in the first place. Wherever the truth of the Word is distorted to make room for our sinful nature, His grace stands as an invitation to come and conduct real business with Him. If and as we do, we come to know that truly, "it's all under His blood." That, my friend, is the grace in which we stand.
"I will not take … that which costs me nothing"
I Chronicles 21 relates the story of when David was pricked by Satan (enticed, persuaded, stirred, provoked) to take a census of the people of Israel. Something the Lord had directly told him not to do. David belonged to the Lord. There is no doubt in my mind, especially when the Lord himself described David as "a man after My own heart." When we belong to the Lord, there is a new realm of life with Him to be engaged. He is on it whether we are or not.
David repented, but there remained consequences for his actions. The Lord, in justice with grace, gave David three choices from which to choose. David made a choice, a very personal one indeed. Then he was told to build an altar.
The location was a specific place, owned by a specific person. The landowner, in acknowledging the arrival of the king, told David to 'take it!' 'And by the way, I'll provide everything you need for your sacrifice.' But David's repentance had been real and in the release from his sin, the Lord had written His law on David's heart and mind.
Verse 24 is David's reply to the landowner – the repentant opposite of cheap grace:
But King David replied to Araunah, "No, I insist on paying the full price.
I will not take for the LORD what is yours, or sacrifice a burnt offering that costs me nothing."
God's Grace
Many, dear Christian, know the deeps of God's grace. Many seek it while struggling to embrace its realness. It truly is a gift. But like King David above, we are given God-ordained opportunities, after having received it, to walk it out.
The definition of God's grace bears repeating; one drum I will continue to beat until our hearts beat to His rhythm:
grace – divine influence upon the heart, and its reflection in the life
God's divine grace replaces our humanly felt need for fifty shades of greyce. The paint chips can be surrendered.
One post does not do justice to grace. Below are links to a few choice others. We can learn and grow in grace.
~ Gracefully Free
 Get a Grip on Grace   –   When the Grace Has Lifted   –   Royalty Realm – Overshadowed by Grace
Photo Credit: Tirachard Kumtanom from Pexels │©2020  Nancy Bentz