Is there a crack in your
salvation foundation?
There are foundational beliefs 1 as a follower of Christ that are to be held inalienable (absolute, immutable, indisputable). If they are not, you are positioned on a false footing that will ultimately crumble. Why?
Because Jesus loves you too much to leave error intact while beneath you are His Father's everlasting arms. 2
Welcome to Dear Christian.
Full disclosure: my holy hair's on fire in this one …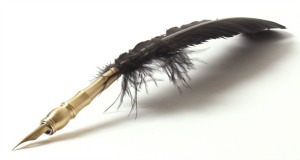 I can imagine I would write the following post to pre-believers.
I never thought I would be writing such of  those who profess to be Christians. As I swoon in disbelief, this story is a recent example of the things we hear in our counseling practice.
Let me share that story… but first, let's hear the word of truth straight out of Holy Scripture.
"What must I do to be saved?"
30He (the jailer) led them (Paul and Silas) outside, and said, "Sirs, what must I do to be saved?"
31And they replied, "Believe in the Lord Jesus and then you will be saved,
you and your household."
32-34 Then they (Paul and Silas) told him (the jailer) and all the members of his household the message of God. There and then in the middle of the night he (the jailer) took them aside and washed their wounds and he himself and all his family were baptized without delay.
Then he took them into his house and offered them food,
he and his whole household overjoyed at finding faith in God.
Acts 16:30-34 J.B. Phillips NT (comments added)
***
This excerpt is taken from the story in Acts 16 (I encourage you to read the full chapter for context) of the apostle Paul and his evangelistic companion, Silas. In the midst of preaching the Gospel of Jesus Christ3 and the way of salvation, they were restrained, flogged, thrown into prison, and securely bound in stocks.
There. That ought to have taken care of those troublemakers. However, the troublemakers prayed. And they sang. And they praised God. And the other prisoners listened to them. Followed by an earthquake, shaken prison foundations, doors blown open, etc. etc. And the prisoners stayed put. Finding their chains loosed, no one tried to escape for they were held by the Presence of a holy power greater than their guilt.
That's what led up to the passage you read above. Followed by one person (indeed, the one in charge of guarding the prisoners) asking the single most important question which resulted in his entire household being brought into the family of God. I suspect some of the prisoners also believed, as did one of the two thieves hanging on deserved crosses on either side of Jesus,4 the why of Paul's and Silas's song of praise.
Swooning that could rival Scarlett O'Hara
On to the true story that set my hair on fire.
Note: Said to Christians in general and no one in particular, but if the shoe fits … if you're going to offer / conduct / host a "Bible" study, then for heaven's sake, study the Bible! The misleading representation of some professing Christians is a blight on the sacredness of the Trinity and the true Body of Christ. If you don't know Whom you have believed, that's why the Holy Spirit was sent and is now present; not to mention the written Word of God aka Bible that you likely have a copy (or ten) of in your home. The study group below, I was told, centered around books, never the Bible. If that's the case or intent, then call it what it is: a book club. At least be honest.
***
Listening to the story secondhand via a firsthand attendee, it was shared that a new person came to the "Bible study" at the invitation of a regular attendee. For Christian lingo sake, we would call this new person a 'seeker'. Bless her seeking heart, she asked the single most important question: "Do I need to believe in Jesus to be saved?"
Both the leader and the host answered … wait for it while I douse my hair … "No, you don't have to believe in Jesus to be saved."
Excuse me, whaaattt?
Firsthander said she turned to another woman sitting next to her and asked, "Did you hear what they just said?" She had, and so had the others sitting in the circle. Including the recently invited who, like the jailer, asked a similar question to the one he asked a couple thousand years earlier.
In conclusion of sharing this episode, Firsthander said to me, "That's the foundation to being a Christian!" I agreed, after straightening my swooned self back into my chair.
***
Dear Christian, I chose to write this post in a somewhat light style, but this is no laughing matter. I am acquainted with a number of the people around whom this story revolved. It hurts my heart. They and others like them have sat next to me and you in church and apparently, "Bible" studies. I could make a list of 'allowances' for them being misguided, not understanding, being a babe in the faith … oh wait.
That's precisely what the new birth (our spirit being reborn to God through believing faith in the Lord Jesus Christ) is about! As Firsthander astutely commented, "There is such a looseness among Christians and what they believe these days …" (see Don't Say Me Dat)
Is there a crack in your salvation foundation?
If so, I admonish – with deep love and my  hair on fire – get it repaired. That Bible you own is a great tool.
~ Gracefully Free  
1 Known also as Creeds, What We Believe, Tenets of the Faith, etc.
2 Deuteronomy 33:27 – "The ancient God is home on a foundation of everlasting arms." (MSG)
3 If you are unsure, don't know, or are a believer for whom the Bread of Life is never stale, read the NT book of John
4 Luke 23:39-43
Photo Credit: Tirachard Kumtanom from Pexels
©2019  Nancy Bentz │Wellspring of Life