Legitimacy Lies – "This is how you do it" misused, aims at or lands in the heart of an individual's God-given design.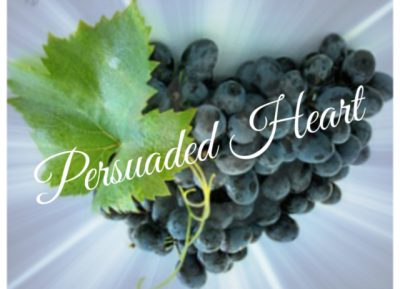 When my counselor husband and I were first introduced to the ever-growing study of the redemptive (grace) gifts, we took seriously the personal component of our respective designs. Early attempts to utilize even the basic material in working with others were curtailed in short order. We knew we had freeing seed to sow, but the shell was frequently more appealing to many.1 It still is.
For years, as we continued our private, personal immersion in unpacking the redemptive gifts, we had front-row seats with the multitude that flowed through our office doors. Legitimacy Lies 101, 201, 301. Because there is nothing like working with others in deep places to expose the strong ties to legitimacy lies. Theirs and/or ours.
Even now, the structure of God's design of us humans is being broadcast by many voices. It is received with intelligent ears and grasped with hands eager to recreate it for others, with others. Still I ask, "what about you?"
That is the question of freeing seed, for God redemptively designed our legitimacy to be drawn from Him alone.
Our Legitimate Source
the knowledge of the One who called us
His divine power has given us everything we need to experience life and to reflect God's true nature through the knowledge of the One who called us by His glory and virtue.2
In Proverbs 8, the pronouncement of Wisdom's blessings, she utters love's circular flow, with seeking and finding.
"I love those who love me; And those who diligently seek me will find me." (verse 17)
As we seek and discover more of God's true nature and His full heart, we learn more of ourselves in the process.
There is a reason Wisdom states the need for diligence (seeking with earnestness and first inquiry instead of last). It is because the Wisdom of God knows every strategy and ploy of our Adversary, and Wisdom is our protection.
The Distraction Factor
Remember the old shell game of three or four shells with a bean hidden beneath one of them? Quick and shifty hands depend largely on the distraction factor. As a brain game of developing skill, it can be a fun exercise. But when the shells are legitimacy lies intended to distract from the Lord's freeing seed of truth, it is not just a game.
God has designed us for fulfillment and Satan's goal is to hinder, interfere, and generate in us a sense of futility.
I could hike a number of trails here, but today's point is – as long as God's arch-enemy can succeed time and again by utilizing diversion, he scores. He is not above (and brews about below) making use of ours and/or others' beliefs about "this is how you do it."
The Accuser is incapable of love. All he emotes is the glee of stealing, killing, or destroying3 what God created, including us. If he can keep us distracted from our legitimate Source with his illegitimate ones, his dying lies live on.
Two Illegitimate Sources
Seeking our legitimacy from other people or in accomplishments (or both) is a legitimacy-lie-producing effort.
None of us have the luxury of being immune to these two illegitimate sources from which we seek a sense of legitimacy. It doesn't matter how design-driven we think we are. When our sense of God's love for us is dull or has been damaged in our pursuit of legitimacy through sources apart from Him, the Accuser's lies gather steam.
Legitimacy lies are central to the enemy's arsenal of convincing us that his lies are really our truth. They are not.
The Misuse of "this is how you do it"
One mindset I frequently heard reasoned as I coached others (and still witness today) is, "this is how you do it".
In one case, after listening to a list of sources and attributes one was taking into themselves, I observed to them:
"You don't know who you are. You have modeled yourself after 'this' from that one; you've borrowed 'that' from another; and more from others you just mentioned. What I hear is a cobbled-together version of yourself as you've looked at others, desiring or admiring what you've seen. They are not who you are."
In other cases, I have been on the end of being 'borrowed' from; one flatout said they liked something so much, they were going to 'steal it' from me. A few others openly critiqued what I offered and told me they could do what I was doing. And there are surreptitious ones that help themselves to one's creativity birthed with the Lord.
Still others state their determination to do it their way in a bid for self-liberation, without the truth that sets free.
And in ever-growing number of voices are the tiresome hawkers, religious and atheist alike, telling us how to be.
In any and all the above cases, I am aware of how much I dislike and grieve the misuse of "this is how you do it."
Dislike, because sin's nature takes a toll on ourself and on others, depending on which way the self-wind blows. Grieve, because the godly fruit of pain in one's life can tenderize your Love-persuaded heart concerning others.
God's "this is how you do it" Grace
The grace of God is plentiful and amply sufficient. His wisdom and grace are His redemptive gifts to His beloveds. Having shown us "this is how you do it" from a heart of pure love, He is our legitimate Source of who we truly are.
God of all grace,
Thank you for inviting each of us to come reason together in quiet with You.
It is far too easy to become distracted by people and things.
The bigger the cause, the louder the cry of "this is how you do it". 
At times, we find ourselves wanting to shut down and stand up simultaneously. 
The legitimacy lies our souls have been wed to are exposed in the light of
the legitimacy that comes only from You and Your unfailing love for each one.
We praise You for the battle weapons of Your wisdom and your grace.
May we each come to know and live the truth that because of the precious blood of Your Son, our Lamb of Provision,
and the testimony we bear within, we have and will yet overcome.  
As you train and teach our spiritual and natural hands 
to engage even more effectively, 
remind us daily, Holy Spirit, of the Father's purpose – 
that, together, we will bring down the bronze bow of the hissing serpent.
In Christ's victorious Name, Amen ~

~ Gracefully Free
1 "The soul has learned to wrestle hard and long for legitimacy, underestimating and at times neglecting the deeper spiritual effect on our human spirit. We can identify, label, and form a scaffolding of understanding in our mind. Yet, what has been written on our heart persuades what we have decided to believe: holy truth or legitimacy lies." Excerpt from Legitimacy Lies – Designed to Disservice Our Design
2 II Peter 1:3 (The Voice) 3 John 10:10
©2022 Nancy C. Bentz – Author's permission granted to forward this devotional piece in its entirety, including this copyright line. For more devotionals, to leave a comment, or to subscribe to this blog, visit Wellspring of Life